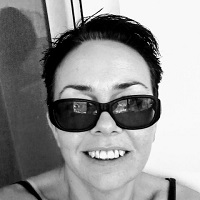 Hi there! My name's Jane and I'm the founder of www.jetofficesolutions.com. We're a small set up. It's just myself and a handful of researchers who pop in when needed to share their experience, wisdom and ideas. They're nice like that!
In this post I'd like to share with you a little about myself, why I want to help people and the goal of this site…
MY STORY
I'm originally from the U.K. but have spent the last 5 years living in Greece. I'm a single parent of one daughter and I love spending time and growing up with her. (Do we ever really totally grow up? I know I'm still working on it!)
When I was younger I worked tirelessly in different office positions, climbing the career ladder and soaring the merry heights of business success. I had a great time and I loved what I did, but I found myself dedicating a ridiculous amount of hours to the job. To say my work-life balance was non-existent is an understatement!  I carried on like this for a number of years.
A little later everything changed. Having my daughter gave me good reason – the best in fact – to have a total rethink. To cut a very long story short, a little while after moving to Greece I decided it was time to set up my own business, working from home. This way I could put my business and management skills to good use as well as making time for my daughter. That was one of the best decisions I ever made.
The first project I tasked myself with was to build a website dedicated to holistic health and wellbeing. This had been an interest of mine for many years, and I must say I did a really good job. I'm pleased with my site. It offers a wealth of information on different types of therapy, what to expect from treatments, free resources for learning and so on.
But the purpose of this post is not to promote my other site, so I won't name it here. (By all means, if you're interested in holistic health, message me and I'll gladly forward you the link.) As much as I loved the site which shall not be named, after a couple of years I began to feel it wasn't quite enough to keep me excited any more. I began to realise I was missing something.
I wanted something I could really get my teeth into again. I needed to create something new – but what? It had to be something I enjoyed and had a personal interest in. An area where I could once again put my skills and experience to good use. So the brain began ticking over in the background.
At the same time I was becoming increasingly aware of a little weight gain. The odd pound here and there, sneaking itself on. I initially blamed it on giving up smoking – I'd said goodbye to the evil weed over a year before. But I had to be honest with myself. I was spending more and more time at the laptop. I was also spending less and less time being active when I wasn't working. It was time to assess my increasingly unhealthy lifestyle!
Through fact finding and research, I began looking for the best ways to counteract this unhealthy lifestyle I had unwittingly slipped into. It was at this point I became aware of the health risks caused by sitting disease and increased sedentary behaviour. I was initially interested in getting myself a little healthier and a little lighter, but the more I learned, the more I realised the extent of the problems faced by so many office workers.
It clicked then – I wanted to spread the word by raising awareness of these health risks we are now facing in our modern world. But I'm not a doom and gloom gal – I see great opportunities. The solutions are out there. We can change the way we work and live, and there are so many amazing products being developed all the time – standing desks, desk converters, treadmill desks, active seating and so on. The idea for Jet Office Solutions was born!
WHY I WANT TO HELP PEOPLE
The scary truth is that so many people aren't really aware of the effect increased sedentary behaviour is having on their health. Sure, we've all heard we should take a quick screen break here and there. Some of us might even do a few star jumps before we get back in position at the keyboard. Maybe you use the stairs instead of the elevator now.
But there is still so much to learn and so many changes to make. The really good news is that it doesn't have to cost the earth, and that the changes start with you. You have control. Add to that a little more product knowledge and a shot of motivation, and before you know it, you'll be slashing those health risks and possibly adding years to your life.
OK, so that's the simplified version, but I'm a firm believer in taking responsibility and taking action. I want to help people to help themselves, and here's how…
THE GOAL OF JET OFFICE SOLUTIONS
My personal aim is to develop a website which offers clear, honest and unbiased information on how to improve unhealthy work habits. I have spent many hours researching different office products – mainly furniture, but also accessories – and there is such a great range available.
Whether you're on a budget, are extra tall, have a tiny work space in the corner of the kitchen or are looking for a top of the range executive set-up for your new office, there is something out there for everyone. What I want to do is help you identify your own needs and match them to the right product for you.
Here's how :
By posting product features in the form of "best of" lists and individual reviews
By featuring in-depth buyer's guides so you know exactly what to look for and why
By continually researching the market and identifying new office products and trends.
As well as product related articles, you will also find information on topics such as :
How to set up your workstation
How to reduce the health risks associated with sitting too much
How to be productive when working from home, plus much more.
Ultimately, the goals are :
To arm you with the knowledge you need to make the right choices for you
To save you hours of your precious time – let us do the leg work and research. It's what we do and it's what we love!
To save you money by matching your actual needs to the right product.
Office fitness and health is a growing industry and the trend is here to stay. It's a really exciting time with so many new developments. Things are getting bigger, better and more affordable every day. I hope you'll stop by often to check out the latest.
In the meantime, you can reach out by posting a comment in the box below, or by emailing me at jane@jetofficesolutions.com. What office products do you use or recommend? How much time do you spend sitting or standing each day? Are you concerned about your health at work? All questions and comments are welcome – we hope to hear from you soon!
For now – thanks for reading, and here's to a successful business and a healthy life.
Jane