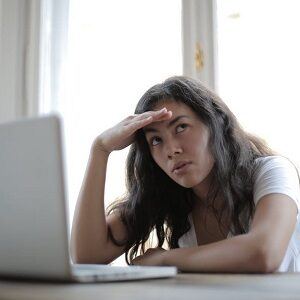 Wondering what to get the boss for a birthday present? Or maybe you're in charge of the birthday kitty for the whole office? Have your co-workers entrusted you with their hard-earned cash to find yet another unusual gift? Either way, we've compiled a list of our best office gift ideas for 2021 to make your life a little easier.
As you'll see below we've given you our top ideas for tasteful  – and maybe one or two tacky – gifts. To show you what you can expect for different budgets, within each section we've included lower and higher end price tags along with direct links to each pressie's product page on Amazon.
Pushed for time? No problem. Simply click on a heading in the table of contents below to jump straight to that section. Happy hunting!
---
Table of Contents
---
Please be advised that this post contains affiliate links. As an Amazon Associate we earn from qualifying purchases through these links at no extra cost to you. That's how we keep this website going, allowing us to bring you news, reviews and up-to-date product information. Click here for full disclosure.
---
Activity Trackers
As you probably know, we're all over active office furniture – it's what we do. Part of our mission is to spread the word about reducing the health risks involved with working in our modern world and being desk-bound for so many hours. Most of us could do with reducing our sitting time and increasing our activity throughout the day.
If your boss or co-worker is trying to amp up their activity, give them a helping hand with a wearable activity tracker. From the simplest of pedometers to a full-on activity and fitness tracker, take a look at our recommendations below to find out what each offers, and to decide which would be the best fit.
(Check out our post Why Walk 10,000 Steps a Day? to find out more about setting and achieving you activity targets for good health and general fitness.)
The 3DFitBud Simple Step Counter
Our first pick is a simple pedometer – it counts your steps. Period. (See image below left.) Available in black, blue, pink or white, it's super-easy to use. When you're on the move, the 3D Tri-Axis Sensor Technology provides superior step-counting accuracy which you can view on the extra large display.
When there's no movement, the FitBud goes into sleep mode. Once you're on the move again, it begins counting again. Ready to start the new day from zero? Simply press the 1-button reset.
The pedometer comes with a removable clip and lanyard, giving you several choices as to where to put it. You can clip it on, hang it around your neck or just pop it in your pocket. The battery is non-rechargeable but will last up to 12 months.
There's an an 18 month warranty included along with an ebook entitled "Your Guide to Walking for Life." Here you'll find lots of interesting information about the benefits of walking, along with some useful fitness and exercise ideas. Unit dimensions are 2.4 x 1.6 x 0.4 inches. 
The Garmin Vivosmart 4 
Garmin is one of the industry leaders when it comes to fitness wearables. The Vivosmart 4 is a stylish wristband tracker available in a choice of 5 colors. The display auto-adjusts to lighting levels so you can see the screen even when you're in bright sunlight.
Features include a night-time sensor to gauge blood oxygen levels, daily wellness tracking, heart rate monitoring and a body battery tracker which suggests increased activity when your energy levels are high as well as telling you when it's best to rest. There's also a breathing timer which helps you master better breathing techniques in times of stress.
Activity tracking includes walking, running, strength training, yoga and swimming. The Vivosmart 4 can be set up for all your smartphone notifications – useful whether you're in the office or doing a 5k run. You can share your data with friends through the Garmin Connect community app.
The wristband dimensions are 7.5 x 0.5 x 0.2 inches. The battery will last for up to 7 days without a recharge. This product comes with a 1-year warranty. 
---
Levitating Desk Lamps
OK…so our next gift suggestions are a little different. Have you heard of the savoury spread slogan – "Marmite…love it or hate it?" Well, we kind of think that's gonna be the take on the levitating lamps we've featured below.
These are a fairly new style of lamp, the first having been introduced around 2015. But we can't help it – they just remind us of the 1980's. So, if you're an '80s fan, we reckon these will be right up your street. Not a fan of the '80s? Then these could well be considered as tacky.
But that shouldn't necessarily be a problem – tacky office gifts can be every bit as good as the classy ones, depending on the message you want to send along with your present!
Gresus Magnetic Levitation Floating World Map
You'll see below the Gresus levitating world map globe which works using magnetic levitation technology. Not only does it levitate in mid air, it will also rotate for a short time if you give it a gentle spin. This unusual gift is extremely pleasing to the eye, and when the lamp is switched on it lights the unit up in blue, green and red. 
The globe is blue plastic and the base is matt black. Base dimensions are 6.8 x 6.8 x 1.9 inches. The globe measures 3.3 inches in diameter. A 1-year warranty is available direct from Gresus.
Please be aware that this product is not suitable for anyone with a pacemeaker. In addition, to avoid the magnetic field effect on your devices, keep it 2 feet away from your computer and at least 4 inches away from other electronic products.
VGAzer Levitating Moon Lamp
The VGAzer moon lamp also uses magnetic levitation technology, spinning gently and constantly when plugged in. Also the lamp can be switched on to give a soft yellow or white LED glow. The lighting is controlled with a simple button located on the base.
The base is wooden and the moon itself is made from PLA plastic by means of advanced 3D printing whereby the moon's surface is replicated. It takes about 24 hours for each globe to be meticulously produced. The base is 5 inches in diameter and the moon diameter measures 6 inches. This product comes with a 1-year warranty. Additional protection plans are available. 
Please note, although no precaution is advised with the VGAzer lamp, we would suggest checking with a medical professional if this model is suitable for those with a pacemaker. 
---
Indoor Fountains
Now who doesn't need a little peace and tranquillity in the office? Our next picks are totally soothing with the gentle trickle of water in the background to keep everyone calm – no matter what's hitting the fan all around!
These cute indoor fountains can be placed on a desk, in the office reception area or even in the boardroom. Ideal for boss or co-worker, but whoever this gift is for, be warned – there's a good chance they'll want to take it home with them!
The HoMedics Silver Springs Indoor Fountain
The HoMedics Silver Springs is the Amazon #1 best seller in table top fountains. This zen-style, 3 tiered waterfall comes with natural stones that you can arrange as you wish – either on the tiers or in the large bowl at the base. The silver and black design will fit tastefully in any environment.
The tiers create multiple streams and there are 2 LED lights – one on each of the upper tiers – which give a gentle glow when switched on. The fountain and its parts require occasional maintenance to keep the water clean and the pump running quietly.
Dimensions are 8.1 x 7.25 x 8.25 inches tall. There is a 1-year warranty but additional 2 or 3 year protection plans are available through Amazon for less than $3.
Sunnydaze Five Stream Rock Cavern Fountain
The Sunnydaze Five Stream Fountain features 4 LED color lights – red, yellow, blue and green – located in the base pool which reflect beautifully upwards and create an especially stunning effect at night-time.
Water flows through each of the streams in turn, then down before being pumped back to the top again.
The fountain itself is made from polyresin fiberglass which is styled to resemble the colors and textures of natural stone, namely shale-like stacked rocks. This fountain is easy to set up and comes with adhesive foot pads to protect your surfaces.
Dimensions are 6.75 x 9.5 x 13.5 inches tall. There's a 1-year warranty included.
---
Smartphone Sanitizers
Our next products are mini-sanitizers which can be used almost anywhere to keep your bits and bobs virus and bacteria-free. With the global pandemic as it is right now, the world is more than a little crazy and we could all do with the peace of mind of knowing that it's safe to hold and touch our phones, glasses, keys and so on.
Both of our picks are great little gadgets which we foresee as growing massively in popularity over the coming months. We think they'd be an excellent gift choice for any member of the team. Why not get one for yourself whilst you're at it!
US Life Pro UV Phone Santizer
The US Life Pro sanitizer provides superior disinfection and sanitization of phones, keys, cash, jewellery, face masks and so much more – in fact, any item or object up to 6½ inches long that will fit in the case. Using neither liquid nor heat, the sanitizer cleans with ultra violet light, killing 99.9% of bacteria and viruses.
So easy to use, simply power on, place your chosen object inside and close the lid. The voice command will confirm that the sanitizer is working then just let the UV work its magic for 5 minutes and the job is done.
You can also use this US Life Pro model as an aromatherapy diffuser. Simply add a drop or two of your favourite essential oil in the box before you switch on the sterilizer. Safe and easy to use almost anywhere, the sanitizer comes with a 100% money back guarantee if you're not completely satisfied.
PhoneSoap 3 UV Sanitizer & Charger
Our next recommendation is from PhoneSoap and also uses UV light for cleaning and killing 99.9% of bacteria and viruses, therefore not using heat, liquid or chemicals.
When switched on the unit sanitizes for 10 minutes before automatically switching off. When in use there is a sanitization light on top of the case which also switches off when finished.
With this model you can charge and sanitize at the same time. There are 2 ports for charging – a USB and a USB C, so you can charge your phone and your smart watch at the same time.
Inner space dimensions are 3.74 x 6.8 inches. Outer dimensions are 8.5 x 5 x 0.75 inches. There's a lifetime bulb warranty. On top of this, the sanitizer has a 1-year manufacturer's warranty which can be extended through PhoneSoap or Amazon at extra cost.
---
The Glass Gift Set
Have you driven your boss to drinking? Does your co-worker love a night cap to wind down before bed time? Do they appreciate the smooth burn of whiskey to wash away the stresses of the day? 
Of course, we're not advocating heavy drinking or using alcohol as a crutch to numb the edges, but if you have a whiskey drinker in your midst who enjoys the odd tipple, the following gifts would be a great choice.
The Almagic Whiskey Glasses Set
The whiskey stones and glass set below left is brought to you by Almagic and includes 2 x beautifully cut 12 oz whiskey glasses which are 100% lead free crystal – which is stronger than leaded glass – presented in a luxury black and gold gift box.
Also included are 4 whiskey stones with instructions, tongs and a velvet bag. Use these whiskey stones instead of ice to cool your drink without watering it down.
Simply place in the velvet bag and put the bag inside your freezer for 4 hours or more and they're ready. Wash and repeat for the next use.
A charming little gift fit for so many occasions. Comes with a 90 day refund guarantee.
Whiskey Set For Men & Women
Moving thingsd up a notch or 2, the Frolk whiskey glass and decanter gift set below includes 2 stylish lead-free twisted glasses (11 ounce), a matching twisted decanter (30 ounce), 2 slate stone coasters, tongs and 6 whiskey bullets, all presented beautifully in a premium hand made pinewood gift box – dimensions are 15.4 x 10.5 x 6.7 inches.
The bullets are made with food grade 304 stainless steel and come in a revolver freezer base along with a freezing pouch.
Slightly different from rocks but with the same principle, put these bullets into your freezer for up to 6 hours then use to chill your drink without diluting it with melting ice. Rinse, freeze and use again next time.
---
Gifts for the Golfer
Golf can be a great stress relief, meaning more time out in the fresh air and taking gentle exercise. Whether you're competitive or not, you can play a few holes with your pals at the weekend or simply head to the links on your own to get a little space and some well-deserved time out. An attractive option to many.
As for our recommendations below, whether your co-worker is thinking about starting to play or they've been perfecting their game for many years, there's always room for improvement and these golfing gift ideas may just suit them to a tee!
H&B Luxuries Pressure Putt Trainer
The H&B golfing aid featured below can be used indoors or outdoors and is the ideal solution to help you master the perfect putt. It rejects missed putts and returns good ones.
There's also a micro target for advanced putting precision. It's foldable and compact so you can easily fit it into your golf bag or take it with you wherever you go.
Materials are premium elastomer and translucent polycarbonate. The rubber base is anti-slip. This product comes with a 100% satisfaction guarantee and qualifies for free returns within 30 days.
The Abco Tech Putting Green
The Abco putting green can be used indoors or outdoors and features a long green measuring around 9 feet. Towards the end of the green, there's an incline supported by a wooden frame which leads to 2 cups – one which is regulation size and a slightly smaller one.
The green itself is two-tone and has a guideline leading to the smaller of the 2 cups for improved focus. There is an automatic return system so you're not constantly chasing your balls around.
The green is lightweight and can be rolled up for easy storage. The pack includes the green, frame and 3 balls. Please note the putter is not included.
---
Luxury Pens
In our digital age where almost anything can be done with the touch of a button or the typing of a few keys, it's great to get back to basics. Everyone writes still right? Well, maybe not everyone, but nothing says it quite the same as a designer pen. A classic gift and a very discrete status symbol.
You could pay literally thousands for a luxury pen, but as you will see from our recommendations below, there are some extremely stylish choices available which don't need to break the bank.
Luxury Pen by Scriveiner London
The Scriveiner London pen below combines British boutique branding and design with a unique German ink delivery system, allowing the pen to glide smoothly and effortlessly across the page.
The featured pen is brass with a red lacquer and a silver chrome finish. Other colors available are black, green or silver.
The rollerball delivers fast drying gel ink which won't smudge. There's a spare Schmidt 888F fine black refill under the pen tray within the presentation box.
The pen is of medium thickness and weighs 1.25 ounces with the lid or 0.66 ounces without the lid, allowing you to find the perfect balance for you when writing. Dimensions are 5½ inches long with the cap on and the gift box is 6.75 x 2.5 x 1.75 inches.
Cross Pen Set
Our next recommendation is an American classic having first been introduced as a ballpoint and fountain pen set back in 1946. It comes in a premium gift box bearing the Cross logo – a company that has been proudly producing top quality pens for almost 200 years.
The ballpoint weighs 0.5 ounces and features a one-twist open and closing function. The fountain weighs slightly more at 0.6 ounces, has a medium nib and comes with 2 ink cartridges. Both pens are supplied with black ink, measure 5.23 inches in length and are chrome plated. 
Included in the price is personalized engraving for up to 25 characters which can be done in a choice of 3 fonts. Each set comes with a lifetime warranty and a certificate of authenticity.
---
The Journal
Don't we all love a journal? Whether it's used for making to-do lists, brainstorming ideas, taking notes in training sessions or planning world domination.
Of course, most of us have an electronic device or two which help us to keep on top of where we are and what we should be doing…but tapping a screen will never quite be the same as opening your personal journal, smelling the sweet scent of paper and simply writing stuff down. Added bonus – no charging required!
Refillable Leather Journal
The refillable buffalo leather journal by Handolederco is hand-made and the front cover features an embossed tree of life with a turquoise effect stone in the centre. The leather cover is completely hand-stitched and glue free. The journal is bound with a leather tie.
The insert is also hand-stitched and comprises of 60 sheets or 120 pages of good quality recycled cotton paper which is unlined. The paper is acid and bleed-free and weighs 125 gsm.
The leather outer dimensions are 9 x 6 x 1.5 inches. The writing pad is refillable and measures 8.25 x 5.75 inches.
As each journal is hand made there may be a slight deviation from the advertised image / dimensions, but we think you'll agree this is a great looking gift for a very reasonable price.
Extra Large Leather Journal
The Absolutely EVO journal below comes with several options for customization – there's a choice of 11 cover colors and whichever you choose is hand-stitched in matching thread.
You can upgrade from 8 x 10 inches to 9 x 12 inches and you have a choice of lined or unlined paper. In addition, you also have the option to personalize the cover. (Max 3 characters.) 
The leather is soft but durable and the acid-free paper is actually sewn into the leather making it more of a keepsake than simply a cover with a writing pad inside. The paper weighs 120 gsm and there are 192 pages including the front and back sheets. There's a leather tie for keeping the journal closed.
This journal is of exceptional quality and with so many options for customization you could personalize it beautifully for anyone in the office.
---
Executive Organizers
With so much going on with our busy lives and tight schedules it can sometimes be a struggle to keep everything running smoothly. From zipping in and out of office meetings to travelling to different parts of the country, overseeing various business challenges and developments.
Our next recommendations are the ideal solution for keeping everything you need in one place as you dart around from here to there. These executive organizers give you the space you need to keep your phone, tablet, documents and more all together safely so you don't have to worry about leaving something behind, or having your confidential paperwork scattered around for all to see.
They're totally functional and look impressively professional.
Mastery Prestige Zippered Portfolio
First up we have the Mastery Prestige organizer as seen below. It's made with PU leather which is actually artificial polyurethane leather – a plus for those who prefer not to have the real thing. The portfolio features gray hand-stitched detail.
There are 13 pockets altogether. These will house a tablet or iPad up to 10.1 inches, a phone up to 6.5 inches, business cards plus documents and files up to A4 or US letter size. There are 2 expanding folders and an elastic Velcro strap to keep your files and tablet or iPad secure. 
There's also a central pen holder and a Mastery Prestige lined notebook included which can be placed suitably for either left or right-handers. You can use the dual zipper to access your files without opening the organizer completely. Dimensions when fully opened are 21 x 13.5 inches. For all that's going on inside, when zipped the portfolio measures less than an inch thick.
This product comes in a luxury giftbox and has a 1-year warranty.
The Rustic Town Business Portfolio
This luxury executive business portfolio is made from 100% genuine buffalo leather and is hand-crafted by highly skilled Indian artisans, helping to keep traditional methods and techniques alive still today. The brown leather is oil rubbed and distressed which makes it extremely durable and easy to keep clean and maintain. The thick, hardbound cover features strong stitching and heavy duty double zips.
There are 4 large pockets, pen holders, a smartphone pocket plus space for business or ID cards. The universal sleeve is suitable for iPads or tablets up to 12.9 inches.
Rustic Town as an organization use sustainable and environmentally friendly material sourcing and production methods for all of their products, which are guaranteed to contain no harmful chemicals or other synthetics.
What we also like is that they sponsor ASAH – that is African Soul, American Heart. ASAH supports female orphans in South Sudan through education and beyond. 
---
Bookends
Add a touch of style and class to your shelves with a pair of often under-rated but totally tasteful bookends. We've got to admit, we hate to see books strewn willy-nilly on a shelf with little to hold them suitably in place and to therefore preserve their spines and shape.
Yes – we're big fans of the bookend and the following gift ideas would be an excellent addition to any bookshelf. 
Pandapark Wood Bookends
The Pandapark bookends are made with maple, walnut and cherry wood. (They're also available in American black walnut.)
The pair of wooden blocks measure 6 x 4 inches tall and wide respectively and have a thickness of 0.35 inches. The metal flange that rests under the books is 4.5 inches long.
With a natural coating and rubber dots included to protect your surfaces and resist slipping, we think these bookends would look good in any home or office.
LKJH Unique Art Bookend 
For a totally elegant and understated look, maybe the LKJH crystal bookends below are more to your taste. They have a modern, Tetris-style design and will certainly add a touch of class to their surroundings.
Use them to organise your books, or even CDs or DVDs. At the widest and tallest points they measure 6 x 6 inches and they are 2 inches thick. 
We think they'd look great near a color-changing lamp or under some spotlights to reflect and show off their beautiful translucent properties.
---
The Best Office Gift Ideas Takeaway
So that brings us to the end of our Best Office Gift Ideas for 2021. We hope you'll agree that within our recommendations there's something for everyone – whether you're trying to impress the boss or are buying for a co-worker who seems to have everything. 
By checking out both low and higher price options you have more choice and have hopefully found a gift or two that suits your budget and will be the envy of the office. The products we've featured are suitable for any occasion – birthdays, retirement, Christmas and so on. Why not treat yourself as well whilst you're at it!
As always, we'd love to hear your thoughts and suggestions. Which gifts did you choose? What will you be buying the boss for Christmas? What are you hoping to receive from the team for your birthday? Drop us a comment in the box below or email jane@jetofficesolutions.com.